9 Interactive Marketing Examples to Wow Your Customers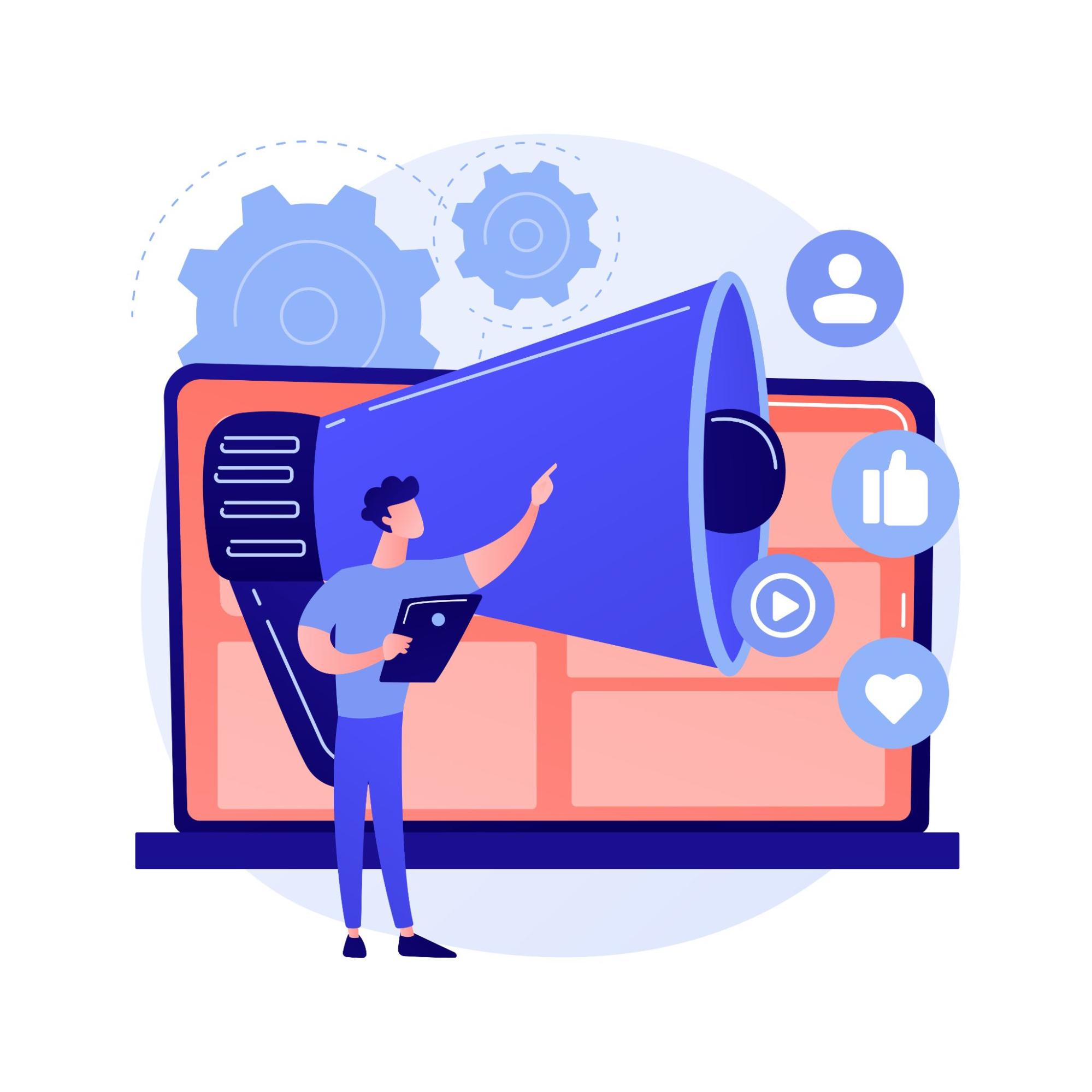 Image source: Freepik
Interactive content has become one of the best ways to captivate your audience. According to research, it generates 52.6% more engagement than static content. Interactive marketing campaigns make your customers take notice and actively participate in your brand story.
Whether you're a small business owner or a seasoned marketer, our interactive marketing examples will inspire you to think outside the box. Let's see what we have in store for you.
What is interactive marketing?
Interactive marketing is a strategy that actively involves customers in your brand message. It aims to engage customers, encourage their participation and create interactions between them and your brand.
Interactive marketing establishes two-way communication. It leverages visuals, videos, games, experiences and other media to make a connection.
You can create interactivity in various ways:
Leverage social media platforms
Launch a mobile app, e.g., a trivia app
Invest in virtual reality experiences
All of this results in an immersive and participatory environment. The target audience is less likely to forget about your brand if you create interactive content.
Interactive marketing examples for your next campaign
Different types of interactive marketing can break the barriers between your brand and customers. If you want the audience to participate in the journey, explore the 9 types of interactive marketing and best interactive marketing examples below.
1. Gamification elements
Game-like elements, incorporated into marketing strategies, increase customer engagement. Brands create a gamified experience and invite customers to score points, level up or earn virtual currency.
Leveraging interactive content is easier with a gamification platform like Adact. Various industries can use it, including retail, telecommunication and eCommerce.
Without writing a single line of code, Adact enables you to launch games like:
Our tool helps you catch the audience's attention, improve customer experience and create meaningful interactions. Many companies have achieved their goals with Adact.
Atomic Wallet leveraged Adact to launch a Jeopardy game to engage the community members. The participants answered Polygon-related questions to earn rewards. In the end, 246k unique players participated with a game completion rate of 95%.
Tele2 opted for Wheel of Fortune to create interactive content. It proved to be an effective lead generation effort as the business collected 10,069 leads. You can add a lead generation form to your game and see the numbers go up!
Adact helped A1 Slovenija launch a trivia game to increase the number of active users of their app. In just three weeks, the company boosted the number of monthly active users by 10%.
Euronics, on the other hand, made a branded game inspired by Candy Crush. It wanted to generate buzz around one product by creating interactive content. The game proved successful, attracting over 6,000 unique page visitors with a 16,2-minute average engagement time!
CreditStar launched a special interactive marketing campaign with Adact. They created a Halloween smash game to remind the brand's target audience about its products. The company added a call-to-action at the end of the game and generated a 20% customer conversion rate.
These gamification examples prove that you should incorporate interactive marketing into your strategy. Gamification can help you maximize engagement, improve lead generation and get more conversions. Give your audience fun content with the help of Adact.
2. Virtual reality experience
Virtual reality (VR) experiences are among the best interactive marketing strategy examples. Virtual reality relies on software to immerse customers in a 3D virtual environment.
You can use VR to showcase and promote your products to potential customers. Many companies have leveraged VR to take people to places they haven't been before.
Image source: Raw Marketing
Take Coca-Cola as an example. The company is famous for its marketing campaigns, especially around Christmas. One year, they created a Coca-Cola Christmas VR experience. Using the power of VR, they took their customers on a sleigh ride through Santa's birthplace.
Such interactive elements attracted many people who waited in lines to enjoy their sleigh ride.
3. User-generated content
User-generated content (UGC) invites customers to post their own brand-related content on social media platforms, online forums and similar channels.
To explore this interactive content, you can launch contests or giveaways on social media:
Launch a campaign that motivates customers to engage with your brand
Create a hashtag so you can find the UGC easily
Monitor all posts and look for the most creative content
Reshare the post on your social media
💡 Idea! Launch an interactive marketing campaign that asks customers to explain why they love your products in a short video. The top three videos will receive a branded reward for their interactive content.
Let's see how Starbucks did it. A few years ago, they launched a #WhiteCupContest online. They asked customers to draw something on white Starbucks paper cups. The winning doodles would be featured on the limited edition reusable white cups. This content attracted over 4,000 participants.
Image source: Instagram
4. Interactive installations
Image source: BBH
Interactive installations use physical objects to promote products or raise brand awareness. It relies on art to spread the word about a company and its offerings. Businesses can use this marketing form both indoors and outdoors.
Here are some examples:
Nike's Unlimited Stadium – The interactive installation represented a running track lined with LED screens. It was part of Nike's Unlimited campaign. The goal was to inspire customers to go beyond their limits and promote Nike's footwear innovation.
LEGO's Build to Give – The brand asked customers to share their builds on social media and use a specific hashtag. For each build, LEGO donated one of its sets to children in need.
McDonald's Create Your Taste – The restaurant chain asked customers for their own custom burgers through the app "Burger Builder." The campaign was a hit, generating both authentic and parody designs.
5. Collaborative product development
Image source: GoDaddy
Customers spend money on your products, so they better feel part of your ever-growing family. How can you make them feel that way? By involving them in the process of designing a product.
💡 Idea! You can start by collecting customer feedback. They might have given suggestions on improving your products or services. Listen to their comments, explore what they have to say and take action.
GoDaddy created the GoDaddy Customer Council, a private community where customers act as the company's trusted advisors. They contribute to the development of products and services and share their feedback on the existing offerings.
Image source: Wistia
Interactive virtual events use technology to create immersive environments where people can connect and interact in real time. Unlike traditional events, interactive virtual events rely on different features to foster engagement.
💡 Idea! For instance, you can use chat functionalities like live Q&A sessions to go beyond passive viewership. Participants can react to your event as it happens and ask questions based on the content you present.
Wistia launched Built to Last, a series of podcast episodes where attendees joined the company's private community. They could network with each other, interact with speakers and engage in facilitated discussions. This interactive content made participants feel like part of the conversation.
7. Interactive videos, infographics and emails
Most brands post infographics and videos or send emails to customers. You can transform them into interactive content. Let's explore these interactive marketing examples.
People usually associate infographics with boring statistics and numbers. You can change their perception by creating an interactive infographic. This puts them in the driver's seat and allows them to shape the content.
One interactive infographic idea comes from Marriott. Vacationers headed to Scottsdale answer a few questions. They then receive an interactive graphic that recommends venues or locations in Scottsdale based on their answers.
Image source: Lemonly
Posting an interactive video is another great idea. It can be a 360-degree interactive video that takes customers on a tour around your headquarters or distribution centers. ChopValue promoted its product with a 360-degree video. Customers could go around the room, click on a product and find more details.
Image source: Videowise
Email marketing campaigns don't need to include only plain text and visuals. You can add an element that produces interactive emails like animations, quizzes and polls. That gives customers something to do while going over your email.
In the below example, Brightwave encouraged customers to add decorations to the Christmas tree by selecting one of the buttons.
Image source: Mailtrap
8. Scavenger hunt
Image source: Global Brands
Although Scavenger hunts might seem as another example of a gamification element – it doesn't stay in line with other examples we shared above. This game is a creative way to engage your audience in both traditional and digital marketing.
How do they work? You strategically place clues around various locations or platforms related to your brand. Participants then search for clues to get closer to the prize.
Cheez-It decided to promote a new cracker with a scavenger hunt game. It hid the crackers in a bunker. Customers received clues on Twitter that led them to the bunker and snacks.
9. Customer community
Image source: Adobe
A customer community brings your target audiences together. They get a chance to interact with each other, share tips and post their feedback. This brings them closer to your brand and makes them feel like part of a community.
Adobe has a customer community. It's a space where people share questions, receive answers or provide tips so others can make the most out of the tool. With each post, customers become better at using the brand's various features.
Conclusion
Interactive marketing is a powerful tool that captivates audiences and leaves a lasting impression. It has a huge potential to wow your customers. From gamified campaigns to interactive virtual events, we explored interactive marketing examples that could inspire your next campaign.
To jumpstart your journey, start with gamification. It provides a fun and immersive way for customers to notice you. Adact is here to help you create a game without a line of code and bring unique experiences to your audience.
Interactive marketing examples: FAQs
What companies use interactive marketing?
Companies that use interactive marketing include brands such as Nike, LEGO, A1 Slovenija, Spotify and many others.
What is good interactive marketing?
The best examples of interactive marketing are:
– Games
– Quizzes
– Interactive installations
– Scavenger hunts
– Interactive video
Why do companies use interactive marketing?
Companies use interactive marketing to engage their audiences and make them part of the conversation.
How effective is interactive marketing?
It is highly effective because it connects customers with your brand. For example, if you want to reach your goals, 47% of marketers say interactive videos can help you there.